With what types of projects can I use this service?
Support for a new customer or support for the implementationof a new solution
for an existing customer

This support is available for solutions and for the implementation of a new solution for our existing customers:
ERP Projection (grains, sale of agricultural supply for professionals, traditional shops)

Risk management software, Wpriop

Extranet (web/mobile), Agrimarket

Specific developments

MyReport BE
In the case of customer support, a project manager will assist the customer through the process from the analysis phases to the start-up assistance. We also offer additional analysis and training services.
Who will be my main contacts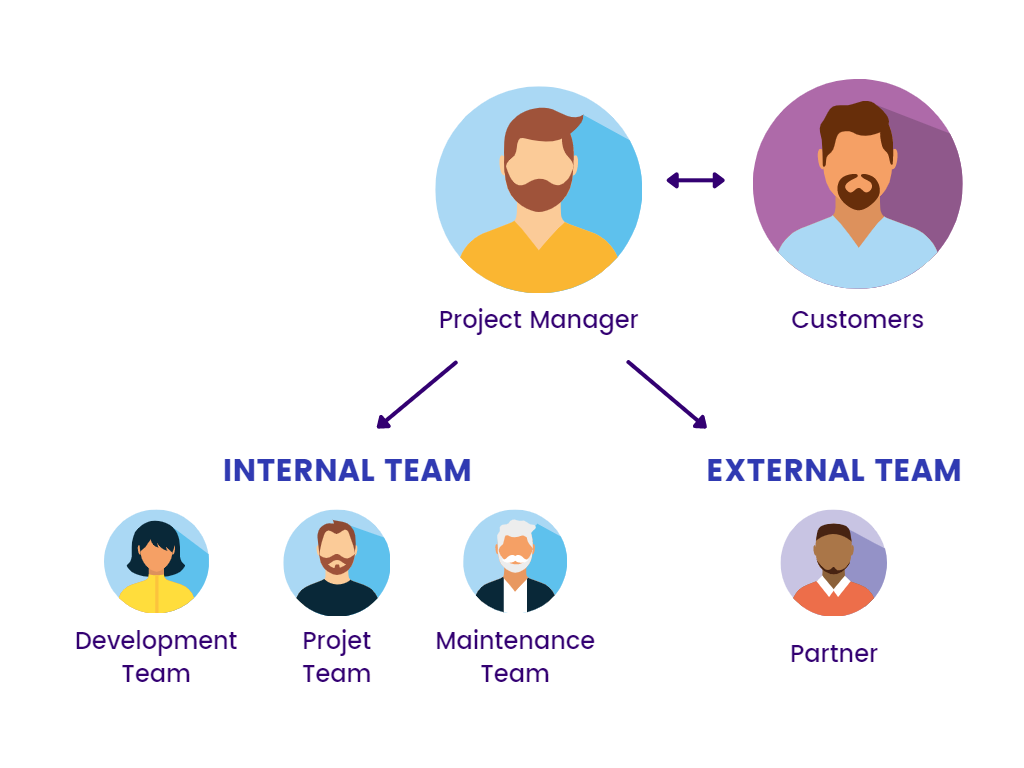 The central contact is the project manager. He is the coordinator between the customer and the teams working on the project in the group and with the partners (EDI, Accounting…).

His goal is to achieve the common objective of both parts to start efficiently the project.
Why get support in project management?
To set up a new service / new solution
To make analysis and advice on current expectations concerning the use of new solutions
To get help in setting up a solution, training
What are the main steps of this project support
Once the project is launched, here are the main steps you will go through
Project follow-up
Detailed analysis of the request, editing of the project definition document,

Basic and specific configuration,

Assistance in data recovery (repository and historical data),

Training of administrators and users,

Interfaces with other software (EDI, Accounting…)

Technical support

Start-up assistance

Post-launch analysis/training
Customer service
Once the project has started, the customer follow-up is set up so that the latter can have an additional opinion on complementary needs such as developments not initially planned… The goal is that the customer feels fully supported while developing his project.
Audit of settings
In the year following the start of a project, an audit is proposed to the customer to analyze the behavior of the settings identified and activated during the analysis phase of the project.
This audit also allows our teams to suggest new evolutions realized on our side and of which the customer could benefit.