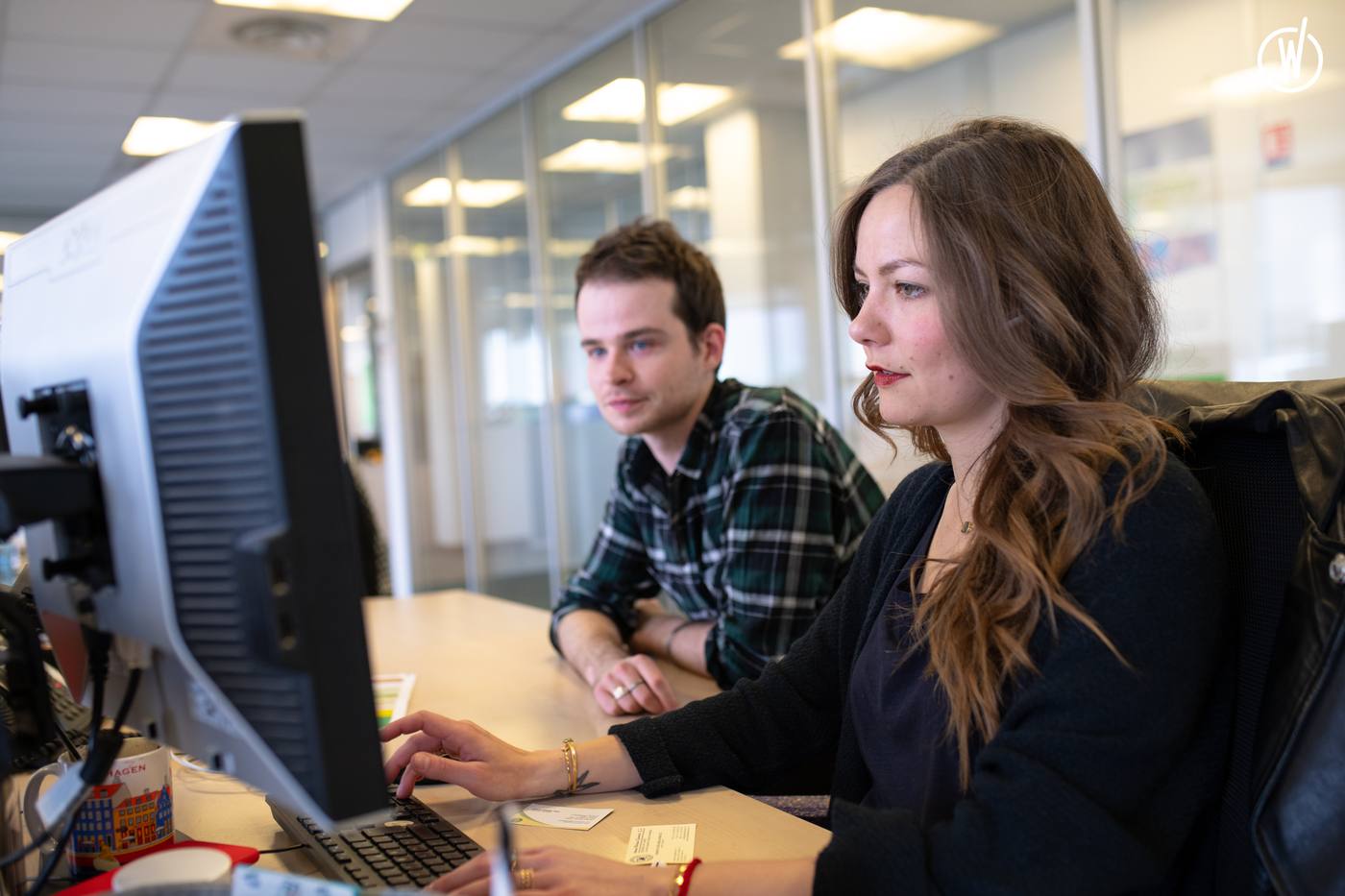 Our Group
Our multi-skilled teams build together your tools of tomorrow
Our group GRAINBOW was born from the association between two companies, LOGAVIV & GENESE. LOGAVIV has been providing IT solutions and services to the agricultural industry for over 20 years.
In 2014, we made the strategic choice to buy GENESE, an ERP editor for the agricultural distribution industry. Together we form a group with common working methods and strong values. We form a complete chain of services that responds to issues rom the farmer to the manufacturer.

Understand our history
GRAINBOW has been developed to offer our customers and futur customers ever more efficient solutions adapted to their business problems. The evolution of our two companies LOGAVIV and GENESE, the synergies developed between our teams, and the strong interactions between our products make us an innovative group with a large portfolio of IT solutions and services.
Why are we called "Grainbow" : It is the combination of our original sector (Grain> cereals) and our multi-skills and multi-businesses in-house (Rainbow). We also wanted to internationalize our name since Grainbow has today customers worldwide.
Grainbow in some key figures :
It is a group made of common projects and led by teams moving in the same direction.
More than
50
employees
spread between Paris and Pau (south-west of France)
More than
20
years
of experience in the agricultural sector
3
product lines:
market solutions, web solutions, management solutions
More than
500
customers
in all Europe
More than
5
million euros
of annual turnover
5
Main products:
WSD (market information), WPRIOP (risk management), CLEAX (financial control), PROJECTION (ERP), AGRIMARKET (extranet and mobile applications for farmers)

Strong ambitions for the Group.

Our R&D team is actively working on the evolution and renewal of our solutions for the next 10 years. Grainbow, it is the choice to capitalize on our teams, on the human, on our expertise to continue to guide you in an agricultural world in constant development.
Willingness to undertake
Let's do our jobs with passion and determination
As a forerunner in new technologies, we regularly launch new solutions to respond to market expectations.
Creativity
Let's be curious, let's innovate and experiment
In order to respond to the highest expectations of our customers but also a market in constant evolution, being creative is for us one of the keys to success.
Consideration
Let's value each other's ideas
Communication is important in our companies. Sharing, asking questions are part of our way of managing situations on a daily basis.
Cohesion
Alone we go fast together we go far
A good cohesion is essential to move in the same direction and contribute to success. Sometimes afterworks and seminars can also contribute to a good cohesion.
Add a good humor and a lot of fun