Get the most out of our solutions with our trainings courses and consulting
In order to understand and deepen your knowledge of the software and to prepare you as well as possible for the daily use of the software, we offer you regular training sessions on the software as well as consulting services on targeted issues.
These training and consulting services are provided by our consulting department, composed of experts with extensive experience in the implementation of tools for monitoring and managing the marketing of operators. The courses are held either in our officesor in yours. These courses are aimed at both new and experienced users, depending on the subjects discussed.
Customized training and consulting to INCREASE your PRODUCTIVITY
Olivier De Temmerman, Terre Atlantique gives his point of view:
« Thanks to my training, I have discovered numerous positive improvements of the software. To be able to discuss with other users during this training was also very profitable. We had a real feeling as a customer that GRAINBOW is continuously adapting to our problematics. » 
Our training courses allow:
The new users, to learn functions and everything the software enable you to do

Current users, to get to know the software better and learn how to exploit all its features.
Our consulting department is composed of experts with extensive experience in implementing management and trading tools for operators and are there to support you with your businesses' specific issues.
QUALIOPI certification for our GENESE training processes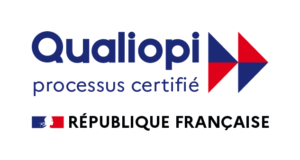 QUALIOPI certifies the quality of the processes that support the training courses that we deliver exclusively with our subsidiary GENESE.
This certification allows our clients to use a qualified organization and to apply to be funded for their training. At GRAINBOW, we believe that regular, quality training helps our customers to be more efficient with our tools. In addition, it attests to the quality of the training provided and offers greater clarity on the training offer, around our solutions.
How is the QUALIOPI Certification awarded?
This certification is assigned after a verification of the standards provided by the National Quality Reference System, which includes
7 main requirements and indicators:
1 – Information to the public about the service
2 – Design of the service
3 – Performance of the service
4 – Management of human and material resources
5 – Skills management
6 – Professional environment
7 – Appraisals, complaints, improvements