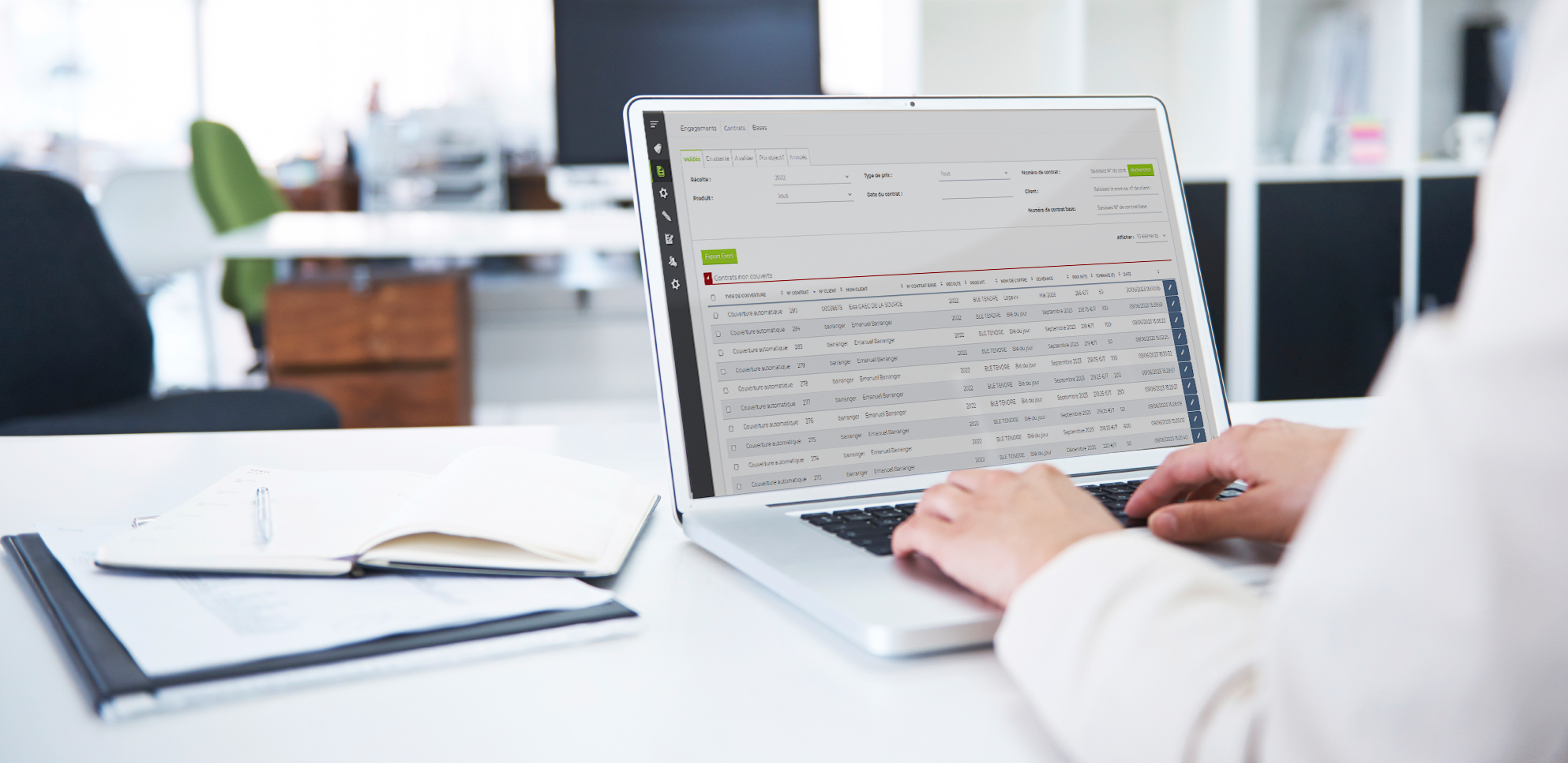 Web solutions
DIGITALIZE YOUR PROCESSES WITH OUR INTUITIVE, USER-FRIENDLY WEB AND MOBILE SOLUTIONS
Grainbow develops web and mobile solutions to help you
digitalize your farmer relations.

Why, as cooperatives or trading company, is it important to digitalize your farmer relationship ?
85% of farmers use the internet at least once a day. And despite some blank spots, two out of three farmers today use at least one connected object on their farm. For 86% of French cooperative and trading managers, cereals are the product family best suited to the crop digitalization.
68% of cooperatives and trading companies have significantly increased their IT budgets. Regarding supply, 66% of managers believe that the breakdown of sales between the different distribution channels will change significantly between now and 2027.
Relations between cooperatives and farmers are becoming increasingly strained, with misunderstandings and disputes, and the gap between different commercial policies widening. Every euro counts for the farmer's income, for whom changes of cooperatives are frequent.

The major benefits of digitalization

Enhanced customer experience
As cooperatives or traders, you cultivate strong relationships with your farmers, and digitization will only strengthen them. Offering your farmers, a web and mobile environment is seen as an additional service. In the case of a white-label mobile application that you could offer your farmers, they could access grain and oilseed prices from their phones in just a few clicks. Many cooperatives and traders offer their farmers 15-minute delayed access to Euronext, daily market reports, news, and technical points. It is also possible to provide access to a weather service. Farmers are more and more involved in their sales prices, they are always informed, and many want to have offers reflecting the prices of wheat, corn, rapeseed… Also, many cooperatives offer Decision Support Tools (DST). Web solutions make life easier for farmers, from plot solutions to e-commerce sites for ordering agricultural supplies and electronic signatures. By implementing IT solutions, agricultural organizations can save farmers a considerable amount of time, thereby improving their customer experience.

Reactivity and market connectivity

Grain markets have been extremely volatile over the past 20 years. It is no longer possible to establish a daily price grid as was previously the case.

As soon as an SO buys cereals, how much time does he have to avoid losing his objective gross margin of €20/t?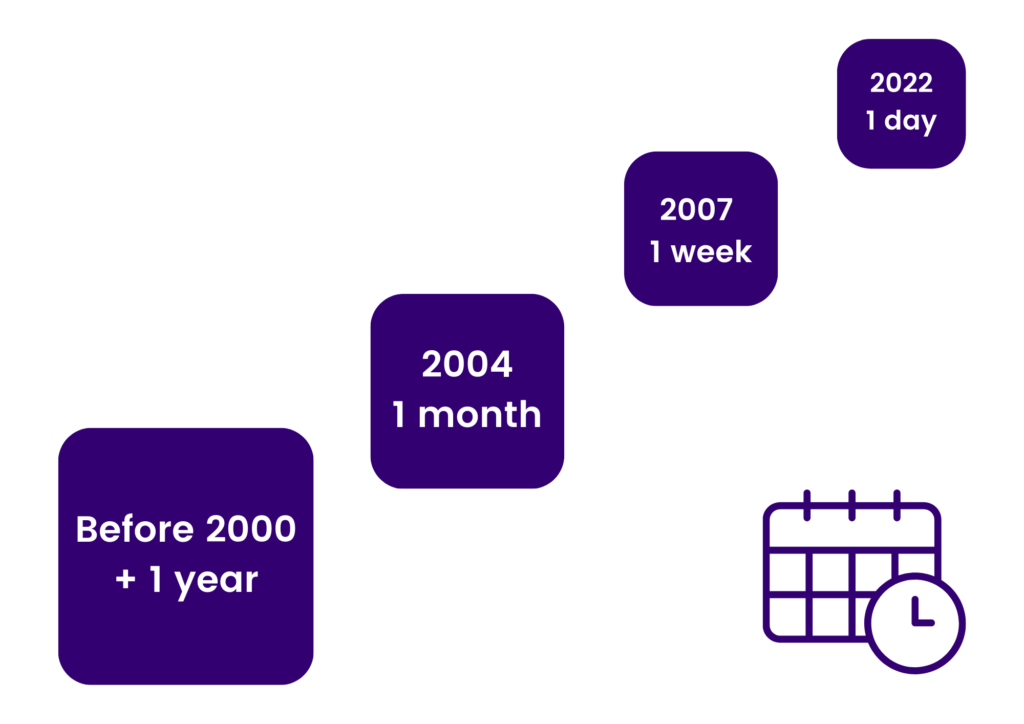 As a result, the construction of prices is becoming increasingly complex: expiries, transport parities, basis, reference markets (Euronext, CBOT). A growing number of collecting organizations use computerized physical price bases.

Simplification of administrative processes
We live in a bureaucratic world, and agriculture is no exception to the rule: delivery notes, input statements, invoices, sales contracts, GHG forms. Dozens of documents to be completed and signed, imposing a considerable workload on agricultural structures. Digitization makes it possible to automate all these processes, with solutions such as document portals, mobile E-crop applications, and electronic signatures with a trusted third party. Digitization makes it possible to eliminate manual tasks and thus shorten processing times, with a view to being more efficient and competitive.

Strengthening collaboration and communication
Digitization does not take away from the human aspect of farmer relations but complements it. Many cooperatives and retailers provide their farmers with portals or mobile applications where they can consult annual reports and information about the structure. Some also use mailing systems to provide their farmers with market information. With the IT tools we know, it's possible to send e-mails, SMS messages or even notifications.
Contrary to what you might think, the availability of E-collecte mobile applications can help foster the relationship between farmers and technical sales representatives. IT doesn't replace CT – quite the contrary. Most IT tools have a farmer interface and a CT interface. In the case of E-collecte's mobile application, it's often the TC who contracts for the farmer.
Data collection and analysis
Digitization also makes it possible to collect data, be it plot data, yields, contracted tonnage… This data can be exploited in a Business Intelligence tool, otherwise known as a decision support tool. In other words, automated, multi-source dashboards. This data can be used to carry out in-depth analyses, to offer farmers a personalized service, but above all it must be the basis for decision-making.
(Sources : BPI France, Audanis)
As market forerunners, our solutions incorporate innovative technologies that offer you process security and automation. As the agricultural sector continues to be connected, we strive to offer web solutions that respond to these new trends. These web solutions are natively interfaced with our management range (WEBAPI).
Our solutions target the grains and oilseeds sector, whether for collection or supply. The web range is aimed at cooperatives and trading company, and brings innovative solutions to farmers. A concrete innovation? Online contracting, which allows you to be hedged on the markets (Euronext or CBOT) and thus limit your risk.

Our two solutions in this range are: an intelligent physical price database to build up your prices and an extranet/mobile application solution to carry out E-crop and offer your farmers a document portal.
In this range, we provide information dedicated to our customers' business, thanks to our team of market analysts. The Hashtagri team produces a daily flow of information on cereal and oilseed markets.

The other web solutions


What benefits does the Web range offer you? Interactivity between tools

Our others solutions
Take advantage of business software with large functional scopes
Follow commodities markets evolutions and act on it