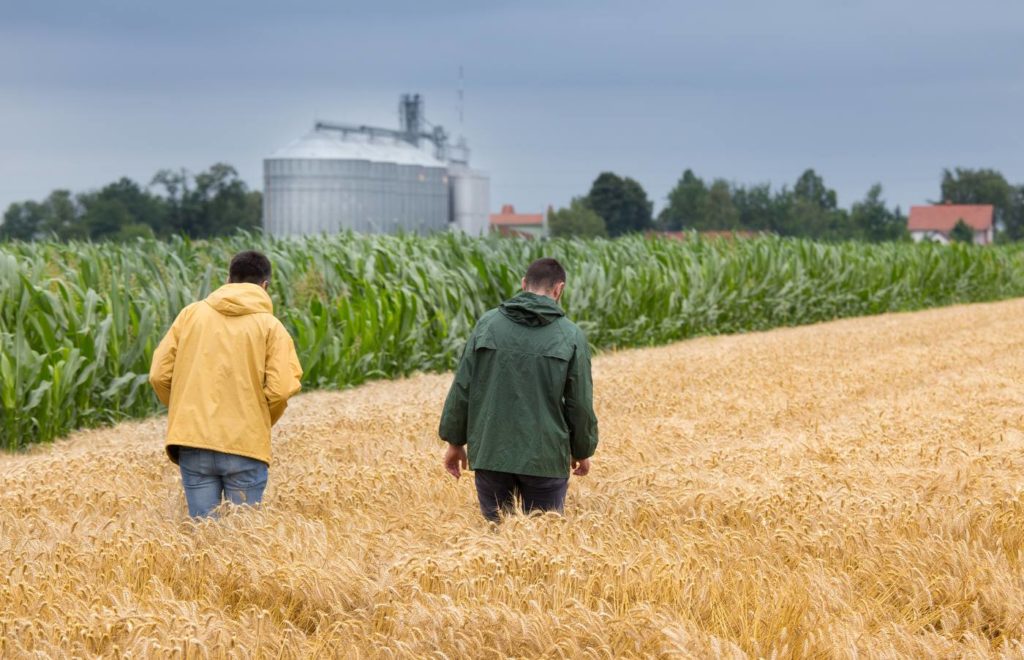 Web Solutions
digitalize your processes with our intuitive and user-friendly web solutions and mobile application
Grainbow develops tools and web interfaces that contribute

to accompany the farmers' digitalization.
Forerunners on the market, our solutions have innovative technologies and offer you security and automation. Our customers become more and more connected so we try to offer web solutions and mobile application that respond to new trends.
Our solutions target the agricultural distribution sector (cooperatives and traders) and provide innovative solutions for farmers. One concrete innovation? Online contracting, which allows you to hedge on the markets and to limit your risk.
In this range, we provide information dedicated to our clients' activities thanks to our team of market analysts. The Hashtagri team produces a daily flow of information related to the grain and oilseed markets.
With this range of web solutions you structure and put online the data of your farmers (documents, prices, your offers, …) either to consult them or to contract.
Today, two innovative and ergonomic solutions are part of this range of web solutions
The other web solutions


What are the benefits for you with our web solutions? Interactivity between tools

Our others solutions