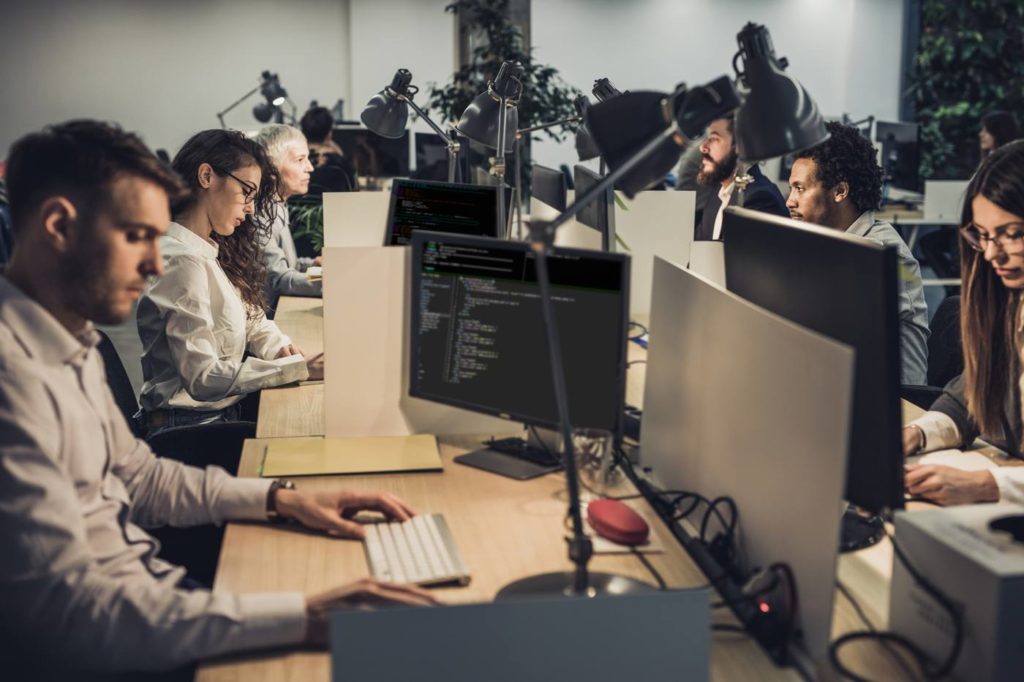 Company Management Solutions
Take advantage of software with very broad functionalITIES
Grainbow guides all the actors of the agricultural distribution, industrials and trading companies with a range of management tools. The goal of this range is to optimize your commercial activities from the inside.
Our vertical business management solutions allow you to save time, automate your daily tasks, and access a wide range of functional specificities.
We deal with : :
Grain purchases/sales (monitoring of hedging and arbitrage operations)

Management of inputs/plant protection products, fertilizers, seeds, ….

Agricultural shops (for professionals and non-professionals)
As our businesses are subject to regulatory constraints, our solutions include many business specificities.
For example, our ERP system is resolutely central to the company. With its specific functions, this so-called "vertical" ERP covers all of the company's business processes. Rather than having many "generic" functionalities, it is deployed with a high degree of vertical customization.
Today, two innovative and ergonomic solutions are part of this range of market solutions
The others solutions of the Management range


The products in our Management range allow you to : Save time on all your actions Control your business activities Facilitate your processes through automation of your daily tasks Respond to the most demanding functional needs
Our others solutions
Follow commodities markets evolutions and act on it
Digitalize all your processes with our intuitive and user-friendly web/mobile solutions